Culinary – Camping Rissbach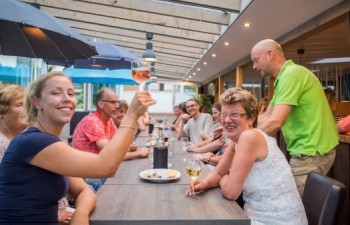 At the campsite is our restaurant "Riff", where we offer you 100% original and local meat dishes. The "Riff" offers a variety of local wines and draft beer. We specialize in homemade schnitzel and burger variations. Our meat comes from the Eifel. The regional brand Eifel certifies and monitors the origin and the animal-friendly breeding.
The dishes are freshly prepared by us, 100% original and local … you can taste it!